Eataly is a foodie's dream, and is leading the future of grocery retailing!
Supermarkets have been evolving beyond the traditional shopping experience for years as stores create more exciting shopping experiences, add restaurants, and serve prepared foods when home meal replacement became an industry buzzword.
Eataly stands for "Eating Italian." The idea is simple: gather under one roof high-quality Italian food and create an informal, natural, and simple place to eat, shop, and learn.
Eataly opened its doors in 2007 and since has expanded, with more than 35 locations throughout Italy and the world.
"This is not home meal replacement," said Chef Mario Batali, a partner in the venture. "We're trying to remove the obstacles to cooking." Eataly's mission is to provide shoppers with the knowledge and components to recreate Eataly's restaurant food at home.
In 2018 it is estimated that Italy hit nearly $500 million in sales, but is not stopping there. In 2019 at Eataly NYC Downtown, QWASI and CISCO gave Eataly's inStore dining experience a new voice.
For the first time guests we able to tap with their phones to preview menus, chat on video virtually with live Eataly Storytellers to learn about products, and then place mobile orders to have food and other shopping items available for pickup at the conclusion of meals.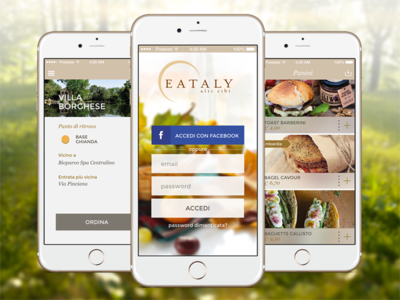 Guests were able to travel and explore vineyards of the wine they sipped wine, and have their favorite bottles packaged up to take home, without ever having to leave their intimate NYC dining experience.
Eataly represents a shift on how food, and groceries, are being sold, and QWASI is excited to help power these new experiences.

Please refer to https://qwasi.com to learn more about QWASI.
About QWASI
QWASI powers human experiences by intelligently connecting IOT and messaging communication for top international brands across Retail, Healthcare, Travel, Hospitality, Financial Services, and Sports Entertainment.
Brands leverage QWASI to manage mobile customer experience, employees collaboration, and product tracking in one unified solution that seamlessly integrates with all of your IT and software solutions.